Announcements
Deacon Ordination
09/15/2019 -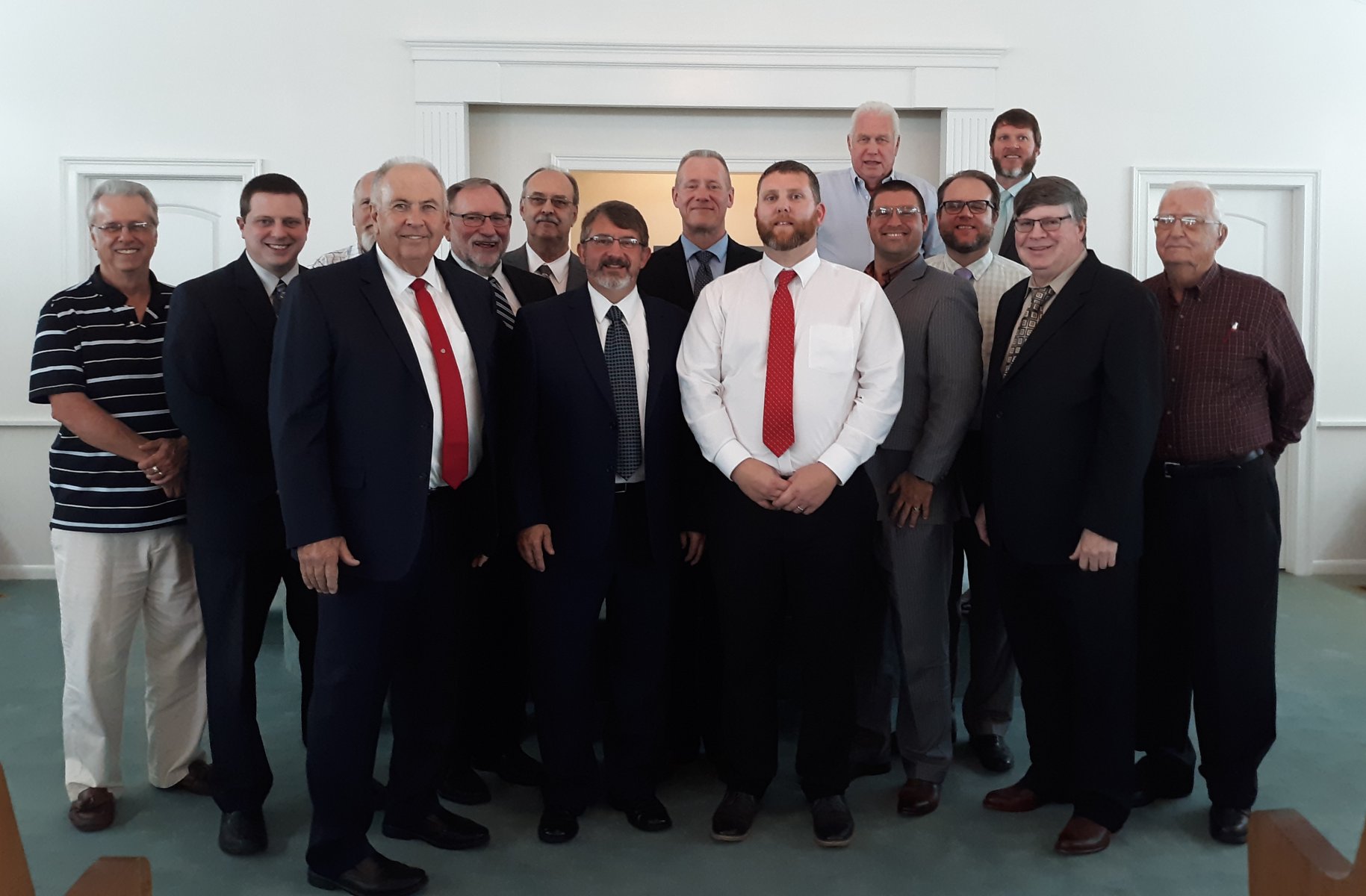 Ordination service for Brother Adam Hollis to the Office of Deacon. September 15, 2019.
Attending Elders & Deacons:
1st Row: Elder Eddie Hicks, Elder David Scarbrough, Deacon Adam Hollis, Deacon Josh Arnold, Elder Tim Stepp, Deacon Macon Work
2nd Row: Deacon James Glidwell, Elder Chase Harrison, Deacon John Daycus, Elder Danny Ferrell, Elder Mike Roberts, Elder Paul Blair, Elder Ed Long
3rd Row: Deacon Ted L. Kelley, Brother Josh Hazelwood
---
Ezekiel 36:7 (KJV)
Therefore thus saith the Lord GOD; I have lifted up mine hand, Surely the heathen that [are] about you, they shall bear their shame.
Click here to read more!