Announcements
Find us on Facebook!
04/14/2012 -
Be sure to Like us on Facebook & Tell your friends!
https://www.facebook.com/MacedoniaPrimitiveBaptistChurch/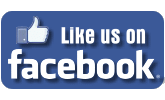 ---
1 Timothy 1:3 (KJV)
As I besought thee to abide still at Ephesus, when I went into Macedonia, that thou mightest charge some that they teach no other doctrine,
Click here to read more!