Announcements
Find us on Facebook!
04/14/2012 -
Be sure to Like us on Facebook & Tell your friends!
https://www.facebook.com/MacedoniaPrimitiveBaptistChurch/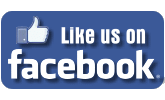 ---
1 Samuel 24:16 (KJV)
And it came to pass, when David had made an end of speaking these words unto Saul, that Saul said, [Is] this thy voice, my son David? And Saul lifted up his voice, and wept.
Click here to read more!