Announcements
Find us on Facebook!
04/14/2012 -
Be sure to Like us on Facebook & Tell your friends!
https://www.facebook.com/MacedoniaPrimitiveBaptistChurch/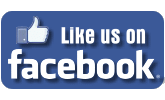 ---
Isaiah 52:1 (KJV)
Awake, awake; put on thy strength, O Zion; put on thy beautiful garments, O Jerusalem, the holy city: for henceforth there shall no more come into thee the uncircumcised and the unclean.
Click here to read more!