Announcements
Ordination Service & Visiting Ministers
10/04/2010 -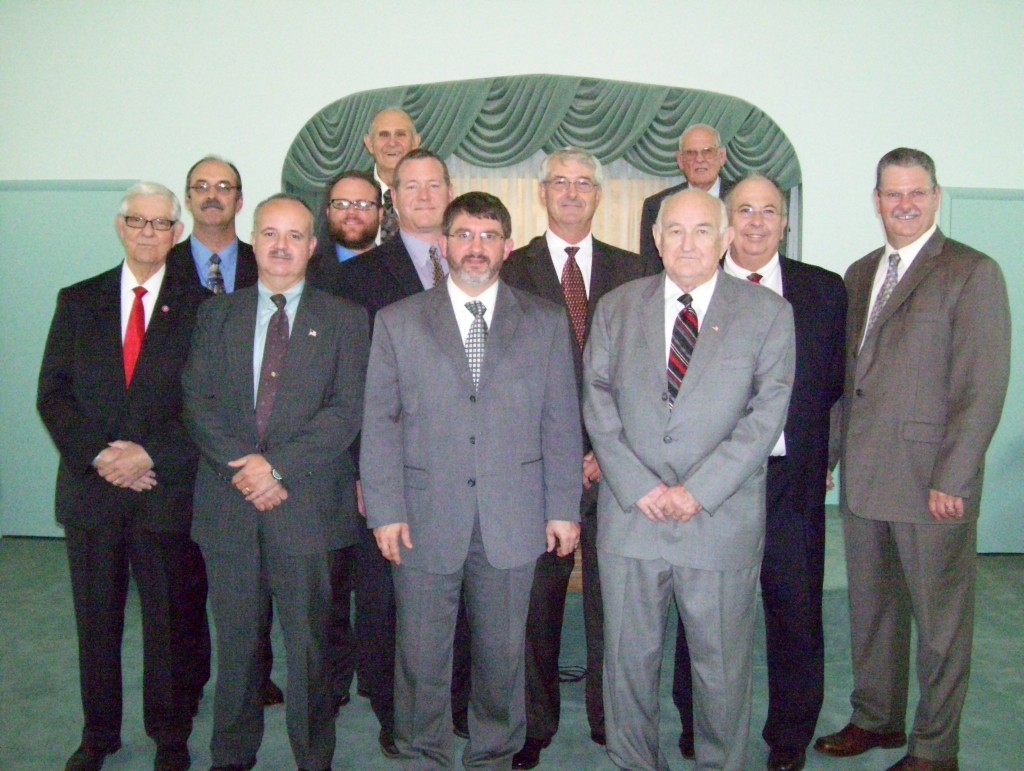 Visiting ministers at the Ordination service for Bro. David Scarbrough, October 3rd, 2010.
From left to right Back Row: Elder Loyce Fuller & Elder Maley Davidson
Center Row: Elder Mike Roberts, Elder Ed Long, Elder Paul Blair, Elder John Cooper, Elder Eddie Hicks, Elder David Harrison
Front Row: Elder Houston Patrick, Elder Randy Walker, Elder David Scarbrough, Elder T.L. Webb, Jr.
Not pictured, but in attendance: Elder Garland Broadway & Elder Tim Stepp
---
Job 20:17 (KJV)
He shall not see the rivers, the floods, the brooks of honey and butter.
Click here to read more!